Services
RTSoft has in possession core competences and provide a set of services to ensure reliability, high productiveness, and safety operation of power systems, taking into account the individual needs of our customers and partners.
---
RTSoft services
Electric calculations for any end-user applications
Creating digital models and a digital twin for the power plant/industrial facility/electric grid
Complex reliability analysis of industrial facility
Technical consulting and expert analysis, development of concepts and technical requirements
Software implementation, localisation, and technical support
---
ELECTRIC CALCULATIONS
Power systems simulation and analysis are of paramount importance for any kind of power system needs and its successful development. In order to solve a wide range of tasks highly qualified accurate electric calculations are needed. For developing on-time technical measures RTSoft carries out the following services:
acceptable equipment operation modes and limit values of electric modes evaluation
short-circuit analysis
relay protection, automation devices, and emergency control systems analysis
power flow optimisation
reliability analysis functions
transient stability analysis
other researches, depending on the types of equipment installed
RTSoft offers a full range of calculation-related processes for electrical networks of any size and complexity – from distribution networks to renewable energy systems, from power plants to industrial enterprises and from transmission networks to networks with distributed generation.
Our technical specialists create simulation model that fully reflects the properties and behaviour of the power system and provide detailed studies to solve its specific issues. The calculation results can be provided in text, table forms and various types of plots; they can be adapted to any technical requirements imposed by the customer.
---
CREATING A DIGITAL TWIN
A digital model of the power plant/industrial facility/electric grid provides the Chief Technology Officer with comprehensive information and analytics for making decisions that will ensure the reliability of the production process: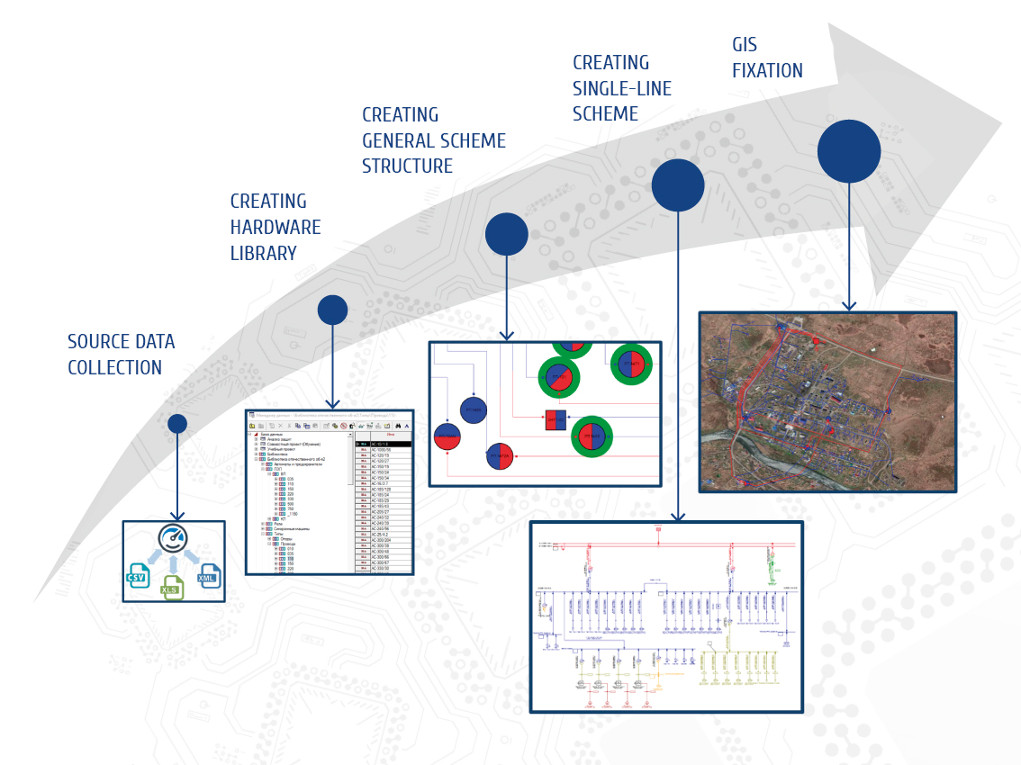 when planning out of service equipment for repair

when analysing the operating modes of the network, power equipment and relay protection

when planning expansion stage and making proposed technical solutions analysis
The RTSoft experts have extensive experience in digital modelling and can perform the following tasks:
creating a power equipment and relay protection library of digital models

creating a digital model of the network: a general structural and single-line diagram of the internal and external power supply, including objects GIS

data integration with different interfaces and applications (eg: SCADA, GIS, C37.118)

available power reserves analysis, taking into account connection request assessment (D-A-CH guideline)
To create a digital model of the power system, we carry out instrumental research using the PowerFactory software. This tool is applied all around the world as a reliable and up-dated modelling and simulation software for all types of electrical calculations.
The resulting model and all analytical tools in PowerFactory are handed over to your technical specialists. We also provide consulting support to your technical personnel.
---
RELIABILITY ANALYSIS OF INDUSTRIAL FACILITY
A complex reliability analysis of industrial facility allows to implement high efficiency solutions and reduce energy production costs using advanced manufacturing techniques.
Recommendations are provided based on the results of the analysis, which allows to: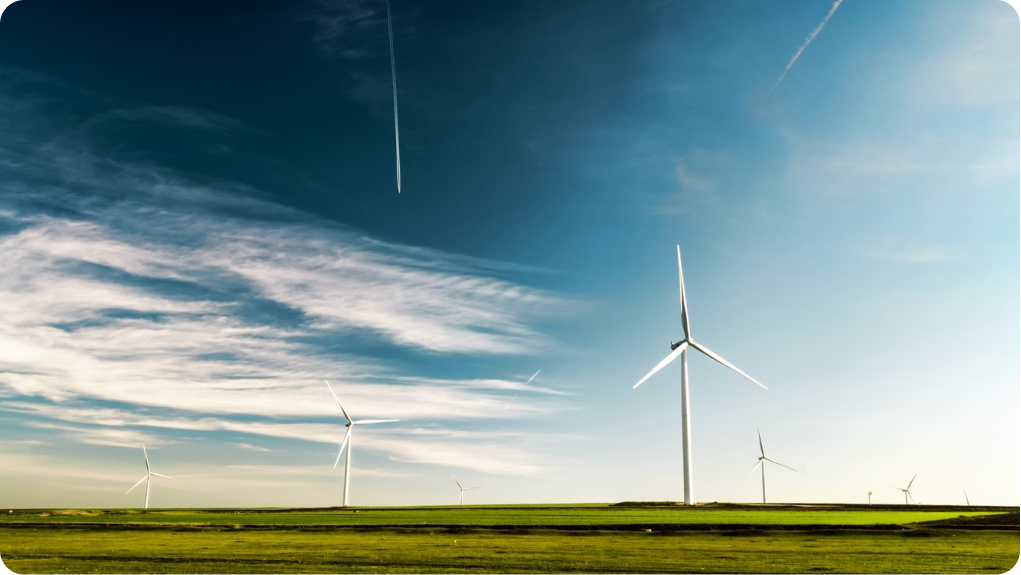 reduce the number of production process shutdowns and downtime of high-tech equipment

provide reliable and uninterrupted power supply to consumers

ensure the development and initiation of advanced processes
The RTSoft team provides complex analysis and helps to determine a developing strategy, including with regard to the following:
compliance with the power supply requirements for consumers

setting up high-speed automatic switch

determining the conditions for successful motors starting

determining the relay protection, safety devices and emergency control systems settings

selecting the necessary power factor correction devices and their location

tie-point optimisation

selecting technical means to ensure the required quality of electricity

developing measures for limiting short-circuit currents

developing recommendations for setting up and selecting sites for UPS

determining the conditions for stable operation of self-generation
---
TECHNICAL CONSULTING AND EXPERT ANALYSIS OF TECHNICAL SOLUTIONS, DEVELOPMENT OF CONCEPTS AND TECHNICAL REQUIREMENTS
There is often a need for additional expert assessment of design solutions for the high efficiency of projects implementation. Independent technical consulting and timely expert assessment will allow to: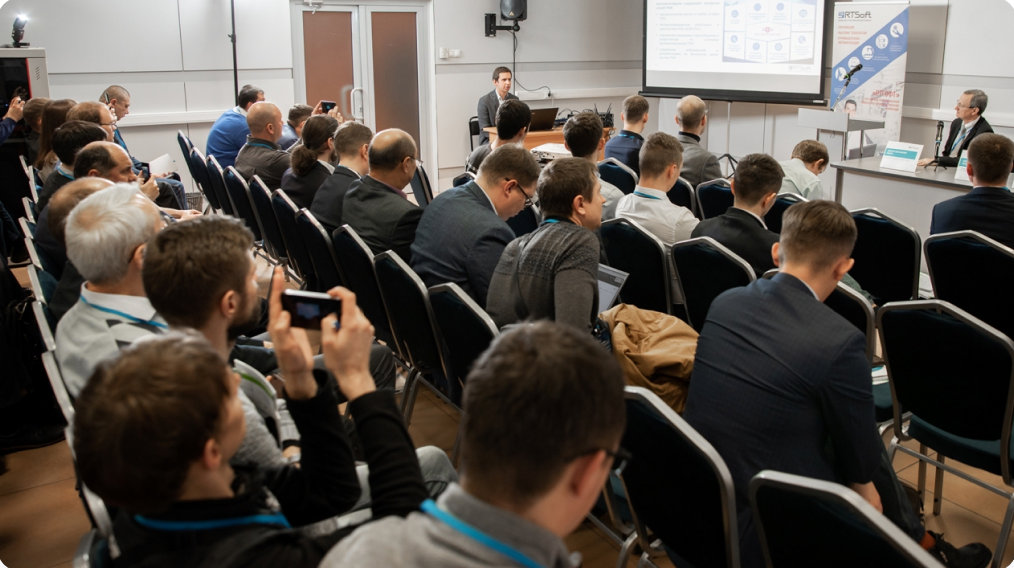 get an objective assessment of technical solutions at an early implementation stage for various projects

reduce the cost of implementing energy projects based on timely correction of excessive and unfeasible project parameters

coordinate the planned measures, determining the level of priority in terms of developing your business

get advice on optimising capital and operating costs, technical solutions and implementation timelines
RTSoft experts are experienced in elaborating and assessing complex designs of power systems and can provide the following:
development of conceptual projects

independent expert assessment of general technical solutions for the customer

accurate recommendations for improving project documentation developed by different organisations

examination of the scope and technical compliance of the work performed with regard to the requirements for design solutions and regulatory/technical documentation

final report based on the results of expert assessment
---
SOFTWARE IMPLEMENTATION, LOCALISATION AND TECHNICAL SUPPORT
RTSoft is the official representative of DIgSILENT GmbH (Germany) and exclusive distributor of PowerFactory software, providing training courses and user certification in Russia, the CIS and the Baltics.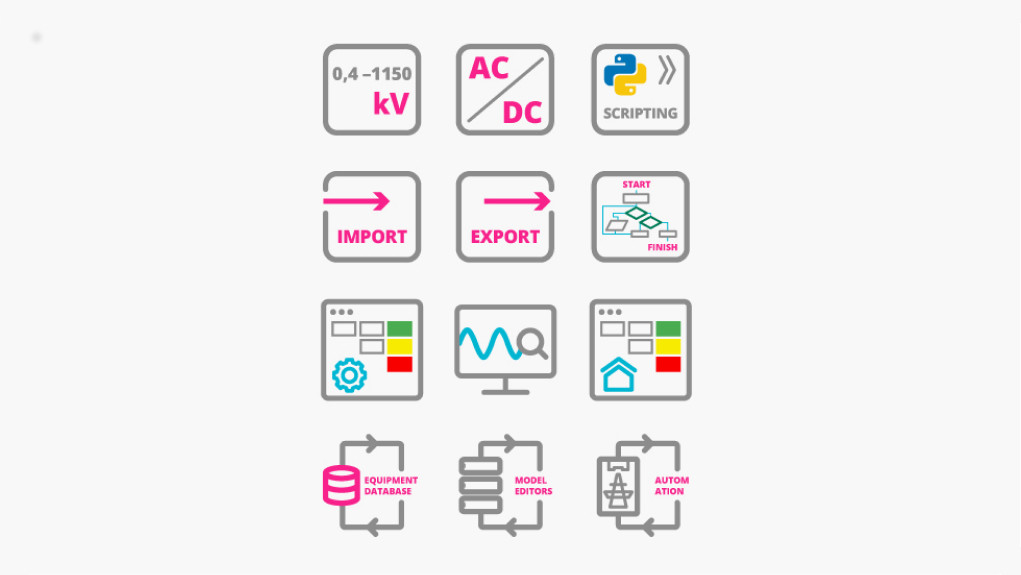 PowerFactory is a leading power system analysis software application for use in analysing generation, transmission, distribution and industrial systems.
It covers the full range of functionality from standard features to highly sophisticated and advanced applications including windpower, distributed generation, real-time simulation and performance monitoring for system testing and supervision. PowerFactory is easy to use, fully Windows compatible and combines reliable and flexible system modelling capabilities with state-of-the-art algorithms and a unique database concept. Also, with its flexibility for scripting and interfacing, PowerFactory is perfectly suited to highly automated and integrated solutions in your business applications.
For more information, turn to https://www.digsilent.de/en/powerfactory.html